Adobe will soon acquire Figma (a popular design platform) for $20 billion in cash and stock. The big revelation came officially from Adobe's end. The big news has significantly impacted the design and development world, mainly as Figma has been a great contender with Adobe's XD products in recent years.
"Together, Adobe and Figma will reimagine the future of creativity and productivity, accelerate creativity on the web, advance product design, and inspire global communities of creators, designers, and developers," claims Adobe.
Figma is a robust design tool that allows users to make anything: logos, websites, applications, and much more. In short, Figma is the first stair to learning User Interface Design and User Experience Design. 
Figma was started in 2012 and expects to earn more than $400 million in annual recurring revenue in 2022, approximately doubling from the past year. It has a gross margin of roughly 90%, Adobe stated.
Apart from it, Adobe also registered a record revenue of $4.4 billion for its fiscal third quarter ending September 2, a 13% growth from the same period a year earlier. 
From ideation to final delivery, Adobe XD has time-saving features and workflows to allow users to focus on crafting. Designers and their teams use Adobe XD to collaborate throughout the design process worldwide. 
The big deal will put the industry pioneers on other well-known names in the digital design world. It will be thrilling to see what is in store for other designing companies like Canva and Sketch. 
To keep yourself in touch with digital marketing trends and technology, follow us on different social media platforms YouTube, LinkedIn, Facebook, and Instagram.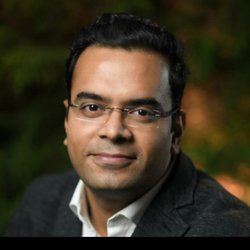 15+ years leading business operations and client management in the segments of digital marketing and CRM. Driven by test-driven development paradigms, and exceedingly collaborative across all disciplines (from stakeholders to product to design to development to users – and back again).
Hire the best Digital Marketing Company from Canada. Choose certified Digital Marketing Specialists from Propel Guru now.