Recently, Meta announced the Meta Verified, i.e., paid blue-tick verification service for Facebook and Instagram. Elon Musk reacted to the news of a coveted blue verified badge. The Millionaire takes it to Twitter to say it was 'Inevitable.' Let's get an in-depth insight into the news.
The blue tick next to your social media handles no longer signifies authenticity. You can easily purchase the blue tick for a couple of extra monthly dollars. 
It has been a few months since Twitter launched Twitter Blue, which helps users buy the blue tick on Twitter and thus get a verified blue tick option. Following that, Meta is offering blue ticks for Instagram and Facebook as part of its monthly subscription service.
After Meta announced it would sell blue ticks for a fee, Elon Musk reacted by saying it was an 'inevitable' move.
The recent reaction was made on the Disclose TV tweet over Twitter and got 5.4M Views, 2.7K Comments, 1.9K Retweets, and 44.6K Likes.
The cold war is ON between the two biggest Social Media Platforms. What do you think – Is this the right move from Meta to launch Meta Verified? What impact would it make on the blue tick business? 
We'll keep you updated with the latest updates. 
If you want to stay updated with such news on Digital Marketing Trends and Technology, don't forget to follow us on YouTube, LinkedIn, Facebook, Twitter, and Instagram.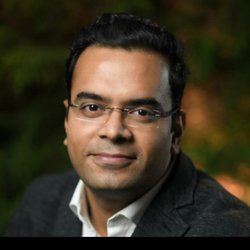 15+ years leading business operations and client management in the segments of digital marketing and CRM. Driven by test-driven development paradigms, and exceedingly collaborative across all disciplines (from stakeholders to product to design to development to users – and back again).
Hire the best Digital Marketing Company from Canada. Choose certified Digital Marketing Specialists from Propel Guru now.