Facebook has announced a wide range of new messaging features for Instagram direct and messenger for people to feel more connected and make their conversations easier and better.
The new update includes themed camera stickers and backgrounds, visual replies, innovative chat themes, and Instagram read receipts. The social media giant also rolled out audio recording tools and enhanced archive features.
The company said camera stickers had been published for Messenger and Messenger Kids, supporting the diversity and impact of the API community, i.e., Asian and Pacific Islanders.
Facebook stated in the post: "You can use one of four Messenger camera stickers to support and raise awareness of key issues important to the API community, kids can explore the richness and diversity of unique traditions, histories and cultures across Asian and Pacific Islander countries through a series of Messenger Kids camera stickers."
Facebook is allowing freehand audio recording with Messenger's tap-to-record feature, enabling users to create the ideal audio message while doing other things. The new feature will soon be updated on Instagram as well.
Facebook Messenger and Instagram users will be able to check out two new chat themes: Star Wars and Selena: The Series from Netflix, first on iOS and then on Android as well. The new theme can be selected under 'Theme' in the chat settings. The feature is already present in Insta stories, and now users can submit a visual reply in DMs as well.
Instagram's active status in DMs will be replaced with the message "seen" feature. It will tell you if your message was seen or read now or 5 hours ago. Facebook Messenger has added a feature called "swipe to archive," which allows users to quickly archive chats; there's also a new 'Archived Chats' folder where users can find all of their archived conversations in one location.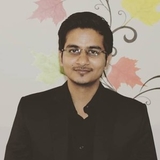 Head of Business Development & Consultant
A successful sales leader, Indrajeet has effortlessly led teams to successful deliveries by redefining business promotion, lead generation, email marketing, and a series of out-of-the-box sales and marketing techniques. Ability to work independently and with cross-functional teams and facilitating truly agile processes while seeking iterative improvement.
Hire Canada's best Lead Generation & Email Marketing Company. Choose certified Sales Specialists from Propel Guru now.