Facebook has decided to take the next step in the ever-expanding world of the Internet with the creation of the "metaverse," which aims to push virtual reality (VR) and augmented reality (AR) to new heights.
The social media giant changed its name to Meta, marking a significant step forward in its new path. The corporation also hinted that it was working on a number of projects aimed at bringing the metaverse to life via its online presence. But what is the metaverse, and how will it affect the way we use the Internet today?
"Today we are seen as a social media company, but in our DNA we are a company that builds technology to connect people, and the metaverse is the next frontier just like social networking was when we got started," Zuckerberg said while announcing the new name.
The change in Facebook's name has sparked a lot of speculation about whether or not the social media app will change for users. However, that is not the case. Facebook will remain the same for its users. There will be no modifications to the app's functionality. There are no new features or layouts planned, and the usage rules will remain the same. Similarly, the name change will have no impact on Facebook's other apps, such as WhatsApp and Instagram. They will not contain any "meta."
Mark Zuckerberg mentioned, "Our apps and their brands aren't changing either. We're still the company that designs technology around people,"
Facebook's founder, Zuckerberg, didn't want it to be known solely as a social networking platform. Instead, Facebook wants to be known as a technological firm with various goods and apps. According to Zuckerberg's Founder's Letter, the new platform would be even more immersive, allowing users to do practically anything they can imagine. On the meta platform, he continued, people can get together with friends and family, work, learn, play, shop, and create.
Zuckerberg also announced his plans to integrate crypto and NFT into the platform and ensure that users' privacy and security will be prioritized. "Most of all, we need to help build ecosystems so that more people have a stake in the future and can benefit not just as consumers but as creators," Zuckerberg stated in his letter.
Only time will tell if Zuckerberg will follow through on his promises. Facebook and its CEO's names do not have a lot of social capital right now. There have been charges that Facebook prioritized business over the potential for social harm. Several leaks have come out to claim weaknesses in the way the company operates. Government regulators throughout the world are also looking at Facebook's operations and have begun asking questions.
Some feel that by focusing on the metaverse, Facebook will overcome some of these charges and criticisms. However, the corporation has not yet stated how it plans to proceed with the new venture or whether it would take any of the previous lessons learned into account while creating new virtual experiences.
For more such information related to the social media domain, stay tuned to Propel Guru's YouTube channel.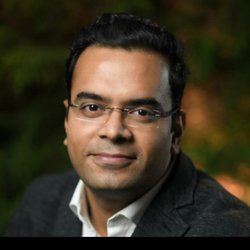 15+ years leading business operations and client management in the segments of digital marketing and CRM. Driven by test-driven development paradigms, and exceedingly collaborative across all disciplines (from stakeholders to product to design to development to users – and back again).
Hire the best Digital Marketing Company from Canada. Choose certified Digital Marketing Specialists from Propel Guru now.