Instagram has officially announced "Candid Stories". It is a new dual-camera feature that simulates the photo-sharing app BeReal. It will enable users to share a photo using both side cameras concurrently once a day.
Like BeReal, Instagram users can only see their friends' "Candids" once they upload their own Candid to the app.
Talking about BeReal, initially launched in 2019, has earned a stable following over the past year, especially among teens and Gen Z users. Initially, It was limited for users to interact.
BeReal isn't the only platform that Instagram is taking over with its newest update. The app has also introduced a new "Notes" feature, which allows users to attach a 60-character status update to their Instagram inbox profile.
"We're starting to test Candid, a new way for you and your friends to capture and share what you're doing right now in a story that's only visible to those who also share their own," Instagram writes.
Those who do not want to receive an everyday Candid Stories reminder on Instagram can turn off these notifications in the app settings.
As per the sources, the Social Platform is also testing a similar Candid Stories feature on Facebook stories.
To keep yourself updated with digital marketing trends and technology, follow us on different social media platforms YouTube, LinkedIn, Facebook, and Instagram.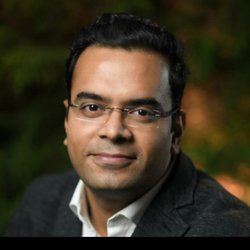 15+ years leading business operations and client management in the segments of digital marketing and CRM. Driven by test-driven development paradigms, and exceedingly collaborative across all disciplines (from stakeholders to product to design to development to users – and back again).
Hire the best Digital Marketing Company from Canada. Choose certified Digital Marketing Specialists from Propel Guru now.