Meta-owned platform Instagram announced that the company is testing new tools for age verification of its users., including a face-scanning AI tool that evaluates a person's age by scanning their face.  This face-scanning tool is developed by a third-party company called Yoti.
According to the terms and conditions of Instagram, users must be at least 13 years old to sign up for Instagram If someone tries to change their Instagram birthdate from under 18 to 18 or older, the app will ask them to verify their age using one of three options: upload their ID, record a video selfie or ask mutual friends to verify their age.
Yoti is a well-known player in online age and ID verification and is available for free. The tool uses artificial intelligence (AI) to determine if social media users are too young to use apps like Instagram or TikTok.
The photo-sharing app has begun testing the tools in the United States to offer a more innovative & age-appropriate online experience and ensure teens and adults get the right experience for their age group.
Yoti's software compares the user's facial features captured by the device's camera with millions of other images of people of a certain age. In this way, the system can assess whether children reach the legal threshold of 13 to join apps like Facebook and Twitter.
On Instagram, Yoti will estimate the ages once the users upload a video selfie of themselves. Yoti and Meta have confirmed that the data obtained from selfie videos on Instagram will be deleted once the user's age is verified.
Instagram is also testing a new age-verification method that involves asking three individual users to confirm how old they are.
The social vouching feature will ask three mutual followers of the user to confirm how old they are. The mutual followers will have to be over the age of 18 themselves and will have three days to respond to Instagram's request. 
Online safety activists are adopting age verification tools on Social Media and other platforms to better protect younger users from inappropriate content.
Yoti's technology is also being tested to prevent children from buying alcohol in supermarkets, and valid proof of age could be used in the future. It has been adopted in 30,000 street shops as a valid form of identity for purchasing age-restricted products such as medicines and energy drinks.
For more informative content on the digital sphere, head to Propel Guru's YouTube channel, and don't forget to hit the subscribe button.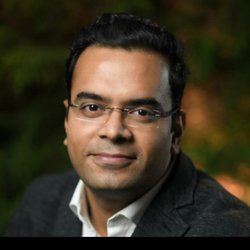 15+ years leading business operations and client management in the segments of digital marketing and CRM. Driven by test-driven development paradigms, and exceedingly collaborative across all disciplines (from stakeholders to product to design to development to users – and back again).
Hire the best Digital Marketing Company from Canada. Choose certified Digital Marketing Specialists from Propel Guru now.