LinkedIn has announced a slew of new features and tools for LinkedIn creators to be easily discovered – and gain followers across feeds, search results, and other platforms. 
You must have Creator Mode turned on and a public profile to access all these features.
New Features Of LinkedIn Are As Follows:
Follow people from the feed

– Whenever anyone sees your content in their feed, and you are not added to their connection, LinkedIn allows them to follow you without leaving the feed. In addition to featuring a "Follow" button, LinkedIn encourages users to follow content creators to see more of their posts and provide information about what they're talking about.
Follow from search

– If you are someone who hasn't added the relevant hashtags to your creator profile, it's time to do so. That's because when LinkedIn users search for a company or topic, they can see people who regularly talk about it.
Gain new followers from other platforms

– LinkedIn will soon allow content creators to create links you can share or embed on other websites or emails. Anyone who clicks on this link can follow you on LinkedIn. It will be available in the coming weeks.

Gain followers from connection requests

– When anyone sends you a LinkedIn connection request, that person will automatically become one of your followers and start seeing your post updates in their feed. 

Add a link to your profile

– LinkedIn announced that all creators could add a link to their profiles' introduction section in April. It appears below your username and description and above your number of followers and connections. 
This has now been rolled out globally. You can now add a link to your website, online store, event, or whatever else you want.
Business Manager

– The new Business Manager will make it easier for large companies and agencies to manage people, ad accounts, and business pages.
The Business Manager Platform aims to simplify the way marketers track their accounts by offering campaign managers and page options that are easy to view from one central location. Here's what LinkedIn Business Manager has to offer:
View and manage teams, ad accounts, Pages, and business partners from a central dashboard.
Easy to manage and control administrative tasks like permissions and billing.
Ability to share and update matched audiences in ad accounts.
Source: LinkedIn
As today's jobs are becoming more challenging, it's essential to rely on tools that help businesses increase brand visibility on LinkedIn or target potential buyers faster.
Business Manager helps you work smarter and deliver more value to your business and customers.
For more informative content on the social media ecosystem, subscribe to our YouTube channel.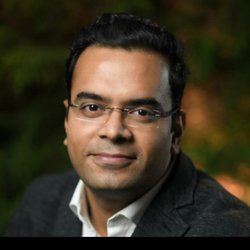 15+ years leading business operations and client management in the segments of digital marketing and CRM. Driven by test-driven development paradigms, and exceedingly collaborative across all disciplines (from stakeholders to product to design to development to users – and back again).
Hire the best Digital Marketing Company from Canada. Choose certified Digital Marketing Specialists from Propel Guru now.