LinkedIn, which is owned by Microsoft, has added Hindi support, making it the platform's first Indian regional language rollout. According to LinkedIn, users will be able to access their feed, profile, jobs, messaging, and create content in Hindi on desktop and mobile devices. The company also stated that it intends to support 60 million Hindi-speaking people worldwide.
LinkedIn now supports 25 languages worldwide, thanks to the addition of the language to the platform. As part of the Phase 1 rollout, the feature will be available on Android and iOS devices, as well as desktop computers.
According to the company, India is the second-largest market in terms of members after the United States, and users in India will now be able to access the platform in Hindi.
How To Use LinkedIn In The Hindi Language

To use LinkedIn in Hindi, mobile users must choose Hindi as their preferred device language in their phone settings. The LinkedIn experience will be available in Hindi for users who have Hindi set as their preferred language on their smartphones.
Desktop users should click on the 'Me' icon at the top of their LinkedIn homepage and then on 'Settings and Privacy.' Users must then click on 'Account Preferences,' then 'Site Preferences,' then 'Change' next to 'Language,' and finally 'Hindi.'
Users will be able to view and access the platform in Hindi after the change is made. According to the company, user-generated content, including posts, will be displayed in the language in which they were created.
Those who have chosen Hindi as their primary language will see Hindi translations when they click on the 'See Translation' button.
As a next step, LinkedIn will work to expand the number of job opportunities available for Hindi-speaking professionals across industries, including more banking and government positions. In the coming weeks, the platform will also continue to add more Hindi publishers and creators in order to increase member engagement and conversations in Hindi.
For more such information from the social media ecosystem, subscribe to Propel Guru's YouTube channel.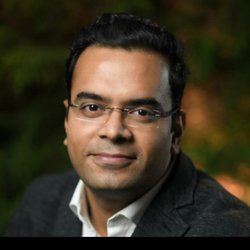 15+ years leading business operations and client management in the segments of digital marketing and CRM. Driven by test-driven development paradigms, and exceedingly collaborative across all disciplines (from stakeholders to product to design to development to users – and back again).
Hire the best Digital Marketing Company from Canada. Choose certified Digital Marketing Specialists from Propel Guru now.