On Thursday, Uber, a cab-hailing company from the U.S., announced integration with the famous instant messaging app service WhatsApp. With the first ever kind of collaboration, the company will roll out a feature allowing users to book an Uber ride via WhatsApp.
The grand integration can help the tech company tap into the more than 500 million user database of Meta Platform. From booking the ride to user registration, getting a trip receipt will be controlled within the WhatsApp chat interface.
When will the new feature rollout?
The feature is expected to function in the country starting this week, making the booking process easier for users. The new feature will first experiment in Lucknow, the capital of Uttar Pradesh, and then will slowly be extended to other places in India by the following year.
But what about safety?
It is entirely safe to use as the riders will get the same safety features and insurance protections as those offered by the Uber app. There will be all information regarding the required safety guidelines, including how to directly contact Uber in case of emergency on the WhatsApp chat flow.
When the user chooses the "emergency" option during the trip, Uber's customer support team will get back in touch with them. The security line number will be open until 30 minutes after the trip.
As WhatsApp already has a feature to fetch the exact shared location to users directly, it is a bonus point to include.
How does the new feature work?
Using below three ways, you can book a ride via WhatsApp.
By sending a message to Uber's business account number

By Barcode Scanning 

Through a direct link to open an Uber WhatsApp chat
As per Uber's statement, the service would be available in English initially. The company will add other Indian language options in the future.
Also do not forget to visit us on different social media platforms. The links are here – 
Propel Guru's YouTube Channel, LinkedIn, Facebook, and Instagram
KEEP RIDING!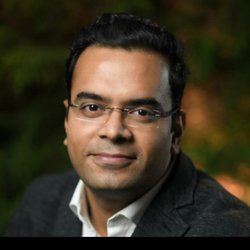 15+ years leading business operations and client management in the segments of digital marketing and CRM. Driven by test-driven development paradigms, and exceedingly collaborative across all disciplines (from stakeholders to product to design to development to users – and back again).
Hire the best Digital Marketing Company from Canada. Choose certified Digital Marketing Specialists from Propel Guru now.