Reddit has announced the availability of comment search and a few additional search-related capabilities. Thanks to the new comment search option, users who seek a specific conversation no longer have to browse multiple comments to find threads. A new "comments" tab in the search tab allows you to search for comments directly.
Reddit threads are notorious for receiving hundreds, if not thousands, of replies. It's been challenging for me to access search terms within a thread as a user. Reddit has now made it simple for users to look for relevant words, phrases, or people to get the results they want.
The business explains the latest search functionality and design enhancements in a blog post. The most significant change is the addition of a comment search feature. According to the post, the tool "solves this difficulty and instantly allows Redditors to comment search directly and better refine their results."
Users can use the feature by going to the 'Comments' tabs on the page. The user can utilize the search bar to enter a phrase, name, or term. Following that, any accurate features appear on the screen.
Reddit polled users in 2021 about search options they'd like to see. The ability to search for comments was one of the most requested features. Before a broader introduction, Reddit put the tool to the test, with 26,000 members taking advantage of it.
The company is changing its infrastructure to allow for less stringent matching, which will increase search relevance. According to Reddit, this adjustment resulted in a 60 percent increase in results for searches that had previously gone unanswered. It also claims to be utilizing machine learning to better search results.
Reddit is revamping its search results page on desktop and mobile with a cleaner look. Reddit promotes postings over other information, making it easier to find. According to the firm, the number of people using search functionality increased by 20% in Q1 2022.
Reddit's search relevance is a significant priority. The fundamental infrastructure is being updated. The corporation is using user patterns to improve search results. Finally, Reddit employs "signs" to enhance click-through and interaction rates.
Searching for comments on the desktop is now possible. This functionality and other updates may now be found by going to the home feed.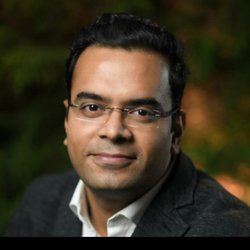 15+ years leading business operations and client management in the segments of digital marketing and CRM. Driven by test-driven development paradigms, and exceedingly collaborative across all disciplines (from stakeholders to product to design to development to users – and back again).
Hire the best Digital Marketing Company from Canada. Choose certified Digital Marketing Specialists from Propel Guru now.