Twitter CEO Elon Musk has often been active on the micro-blogging website since his company acquisition. He keeps asking questions and answering user queries with great enthusiasm and always tries to be interactive with his users.
In his recent tweet on 16th January 2023, he sarcastically asked its users – which platforms they find much better to use, Twitter or Instagram.
"Instagram makes people depressed & Twitter makes people angry. Which is better?" tweeted Twitter CEO Elon Musk.
As soon as he tweeted the question, a debate started among Twitter users, and many users replied to his tweet. One user replied that Twitter doesn't make him angry but makes him laugh all day. To his reply, Elon Musk replied saying, "I do laugh a lot on Twitter haha."
Another user pulled LinkedIn in it and replied to the Elon Musk Tweet, saying, "LinkedIn makes people depressed, not Insta." Elon Musk has also seen interacting with its users and answering their replies as he always does.
One user among them appraises Twitter replying to Elon Musk's tweet, saying, "Instagram is designed to make you wish you were someone else. It's a happiness trap. Twitter has its own issues, but at least it doesn't do that."
Since Elon Musk tweeted this question, his tweet got a very high reach, with 63M views, 48K+ Retweets, and more than 500K Likes, increasing rapidly.
It wouldn't be wrong to say that Mr. Musk always posts whenever he's up to do something new, or shall we say 'surprising'?
Well, we'll keep you informed if there would be any further updates.
But for that make sure you follow us on different social media platforms YouTube, LinkedIn, Facebook, and Instagram to stay updated with new digital marketing trends, and technology,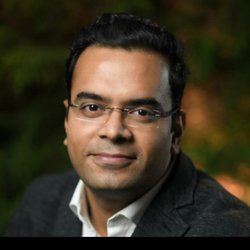 15+ years leading business operations and client management in the segments of digital marketing and CRM. Driven by test-driven development paradigms, and exceedingly collaborative across all disciplines (from stakeholders to product to design to development to users – and back again).
Hire the best Digital Marketing Company from Canada. Choose certified Digital Marketing Specialists from Propel Guru now.