Facebook-owned messaging app WhatsApp announces that it is rolling out new settings for archived chats, giving users more control over their inboxes and various ways to organize the Archived Chats category. According to the firm, WhatsApp Archived Chats allows users to organize private messages and prioritize critical chats.
The messaging app has introduced a new feature called Archived Chats, which will enable users to focus on urgent messages rather than all other messages on the site.
In a statement, WhatsApp stated, "We understand that not everything needs to be front and center for you all of the time. We want to make sure WhatsApp remains a private and secure platform where you can communicate with the people who matter most to you while maintaining control over your communications."
According to WhatsApp, many users have also requested that archived conversations be stored in the Archived Chats folder rather than appearing in the main chat list.
Consider what this means: any message thread that appears to be archived will remain in the Archived Chats folder even if a new message is delivered to it.
The messaging platform has been testing this functionality for some time, and a beta version was released in 2019 before being pulled back.
But according to this update, if a user chooses to unarchive the chat, it will become visible again; otherwise, it will remain hidden forever. In addition, WhatsApp users will be given a chance to respond to questions about how archived chats performed before the update.
For more such updates regarding the technological and digital sphere, head to Propel Guru's YouTube channel, and don't forget to subscribe.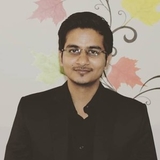 Head of Business Development & Consultant
A successful sales leader, Indrajeet has effortlessly led teams to successful deliveries by redefining business promotion, lead generation, email marketing, and a series of out-of-the-box sales and marketing techniques. Ability to work independently and with cross-functional teams and facilitating truly agile processes while seeking iterative improvement.
Hire Canada's best Lead Generation & Email Marketing Company. Choose certified Sales Specialists from Propel Guru now.