Introduction:
WhatsApp has announced a new feature allowing users to restore their deleted messages just by clicking on the 'undo' option. The latest upcoming Update is under the beta testing phase.
What was the Requirement?
The Latest Features and updates will be introduced to improve UX. The meta-owned instant messaging app just revealed many privacy-related features, including the authority to hide 'online' status. A new report by WABetaInfo indicates that WhatsApp is experimenting with one more Update to help users retrieve deleted messages. 
The Update was much needed after tons of user requests for accidentally deleting messages. Because of the absence of any recovery option, retrieving those lost or deleted messages was quite difficult. If any Undo option had been there, it would be better for the users to find the deleted (accidentally) messages. So introducing a feature to get back the deleted message was the need of the hour.
What is the new feature and how will it work? 
The latest feature is 'Undo delete for me." This feature is presently in beta version and will be accessible to everyone soon. Apart from that, the instant messaging app has presented a new stable update, made available first for iOS (Apple) users and on the App Store. The build no. for this stable Update is 22.19.75.
Let's suppose that you deleted a message accidentally using the option 'Delete for Me'; in that case, WhatsApp will display a notification for a couple of seconds – 'Message deleted for me ——–Undo'. Since the warning will be visible only for a few seconds, the user will have to click on the 'Undo' feature within that time range to get the message retrieved.  
This option is useful mainly in a case when a user wants to delete a message for everyone but clicks on 'delete for me' by mistake. The same feature is not applicable if a user deletes a message for everyone. 
The new WhatsApp feature is also expected to be available for Android users in the coming time.
To keep yourself in touch with digital marketing trends and technology, do not forget to follow us on different social media platforms. The links are here – Propel Guru's YouTube Channel, LinkedIn, Facebook, and Instagram.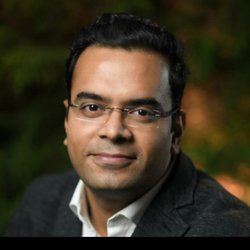 15+ years leading business operations and client management in the segments of digital marketing and CRM. Driven by test-driven development paradigms, and exceedingly collaborative across all disciplines (from stakeholders to product to design to development to users – and back again).
Hire the best Digital Marketing Company from Canada. Choose certified Digital Marketing Specialists from Propel Guru now.