WhatsApp, the Meta-owned instant messaging platform, is all set to launch exciting new features in 2023.
With these launches, WhatsApp aims to improve messages, voice and video experience on the platform.
Here is the list of all the new features you need to know in 2023.
iOS PIP Video Calls
With the help of Picture-In-Picture Video Calls, users can easily browse over other apps while being on WhatsApp Video Call over iOS. 
This feature was already present in Android. Currently, it is available for iOS beta testers. Soon, it will be available for every iPhone user.
View Once Text
Previously, the Users had access to view once media feature. Soon, WhatsApp will launch it's View Once Text Feature. 
With the help of this feature, the User can view a text once and then it will get deleted. It has been added over WhatsApp to enhance privacy among users.
Companion Mode
The User cannot use the same account on multiple devices in the current scenario. With the help of Companion Mode, they can use the same account on multiple devices, including iPhones and Android.
Currently, it is available for Android beta testers. Soon, it will be available for every Android & iPhone user.
Search Messages by Date
With the help of this feature, the User can easily search for the old message by the date.
It is currently under beta testing and will be rolled out soon.
Status Voice Notes
Similar to Photos, Texts, and Links, the User will soon be able to put Voice Notes over Status.
WhatsApp Desktop Screen Lock
WhatsApp will soon release a feature to set a password over WhatsApp Desktop for WhatsApp web users. This feature is available on Android & iOS WhatsApp apps and will be released soon for Windows & MacOS.
WhatsApp Desktop Call tab
WhatsApp to release the WhatsApp Desktop Call tab soon. With this call tab, Users can easily sync and track their WhatsApp calls via their web & mobile apps. 
This call tab will be present in the WhatsApp app sidebar. Currently, this feature is available for Windows WhatsApp beta users.
To stay updated with similar helpful information about day-to-day technology, follow us on our different social media platforms YouTube, LinkedIn, Facebook, and Instagram.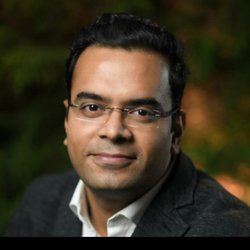 15+ years leading business operations and client management in the segments of digital marketing and CRM. Driven by test-driven development paradigms, and exceedingly collaborative across all disciplines (from stakeholders to product to design to development to users – and back again).
Hire the best Digital Marketing Company from Canada. Choose certified Digital Marketing Specialists from Propel Guru now.