WhatsApp's multi-device functionality will be available to beta users soon. The multi-device beta is a pilot program that will allow the users to try out a new version of WhatsApp for Web, Desktop, and Portal before it is publicly released. WhatsApp beta users will be able to link up to four devices to their account, including browsers and other devices, but not another phone, thanks to the new functionality.
Users can use WhatsApp on these linked devices even if their primary phone does not have an active internet connection. However, the linked devices will be automatically logged out if the main device has not been connected for more than 14 days.
WhatsApp and WhatsApp Business app beta users using the newest version of WhatsApp beta on Android and iPhone will utilize this functionality. Not only this, the multi-device beta is available to WhatsApp and WhatsApp Business app users in selected countries. Moreover, WhatsApp announced that the multi-device beta would be rolled out globally.
What Cannot Be Done On LinkedIn Devices?

Despite the feature's capabilities, there is a long list of WhatsApp features that you cannot use on the linked devices. Viewing live locations on partner devices, pinning messages, joining, viewing, and resetting group invites via WhatsApp Web and Desktop, and more are among the features that are one can take advantage of.
Users will also be unable to call someone directly from a linked device if they use an older version of WhatsApp on their phone. It's also impossible to make calls from Portal or WhatsApp Desktop to linked devices that aren't part of the multi-device beta.
Meanwhile, other WhatsApp accounts on the portal will not work unless they have also joined the multi-device beta. WhatsApp Business users can't change their company name or labels from WhatsApp's web or desktop version.
Steps To Use Multi-Device Support For WhatsApp

Users who can leverage the beta version of WhatsApp can leave or join the multi-device beta test by performing the following steps:
Multi-Device Beta Test On Android
1. Open WhatsApp on your smartphone
2. Tap on the three-dot menu icon
3. Go to Linkedin Devices
4. Now, click on Multi-Device Beta
5. Click on Join Beta or Leave Beta
Multi-Device Beta Test On iOS

1. Open WhatsApp on your smartphone
2. Head to Settings
3. Go to Linkedin Devices
4. Now, click on Multi-Device Beta
5. Click on Join Beta or Leave Beta
For more informative content on the digital sphere, head to Propel Guru's YouTube channel, and don't forget to hit the subscribe button.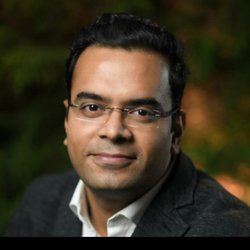 15+ years leading business operations and client management in the segments of digital marketing and CRM. Driven by test-driven development paradigms, and exceedingly collaborative across all disciplines (from stakeholders to product to design to development to users – and back again).
Hire the best Digital Marketing Company from Canada. Choose certified Digital Marketing Specialists from Propel Guru now.