YouTube is one of the most popular content-sharing platforms globally, with millions of people using it every day. It is constantly adding new features to better the user experience. YouTube has announced significant enhancements to the platform's captioning and audio services.
Automatic live stream caption is one of the platform's valuable features that is being expanded. YouTube has made the function available to all creators, and it is no longer limited to those with over 1,000 followers. In addition, deaf or hard-of-hearing people should benefit from the most recent modification, making live streams more accessible.
In the months ahead, YouTube plans to spread the feature to additional languages beyond English. The languages supported are Dutch, French, German, Indonesian, Italian, Japanese, Korean, Portuguese, Russian, Spanish, Turkish, and Vietnamese.
The feature and the option to add additional audio tracks to a video are presently being tested with few producers. However, this feature is handy for international users because it supports multiple languages.
YouTube is now adding mobile devices to its list of supported devices for automatic caption translation. Currently, the feature is only available on PCs, but the Google-owned service plans to expand it to smartphones later this year, including the best Android and iOS devices.
Later this year, the service hopes to test the ability to search through video transcripts on mobile. You can do so by typing a keyword into the transcript's search bar at the top.
YouTube apologizes for the delay in granting the Subtitle Editor feature to creators who have been waiting patiently. Despite this, a capability update is likely to come up in the next few months.
These new features are intended to help producers reach a larger audience and increase accessibility.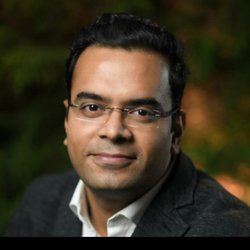 15+ years leading business operations and client management in the segments of digital marketing and CRM. Driven by test-driven development paradigms, and exceedingly collaborative across all disciplines (from stakeholders to product to design to development to users – and back again).
Hire the best Digital Marketing Company from Canada. Choose certified Digital Marketing Specialists from Propel Guru now.