Twitter's CEO Elon Musk, known for his controversial comments, has recently called the company the "world's largest non-profit." During the past year, Elon Musk acquired a 9.2 percent stake in Twitter, becoming the microblogging site's biggest shareholder.
Elon Musk took to Twitter to say, "Say what you want about me, but I acquired the world's largest non-profit for $44B lol."
Musk's tweet has millions of views, more than 400k likes, and 25K+ retweets.
In his statement, one Twitter user reacted by replying that, right, but if only they can make it open source, then it will be truly impressive. To which Musk replied again, saying that be prepared to be disappointed at first when Twitter's algorithm is made open source next week, it may lack good performance initially, but it will improve rapidly. 
One more user reacted to his tweet, replying that it makes no sense and is troubling as well, and another replied, and then they have fired 75% of the staff, legendary.
Twitter CEO Elon Musk is always ready to be in the limelight with his controversial and sarcastic statements. Let's see what more Musk has in his fickle mind and what Twitter's future will bring for all of us.
Stay tuned for the latest updates.
To stay updated with more of such Digital Marketing Trends and Technology, make sure to follow us on YouTube, LinkedIn, Facebook, Twitter, and Instagram.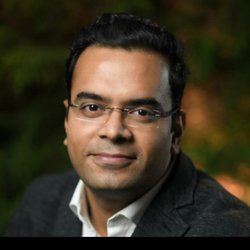 15+ years leading business operations and client management in the segments of digital marketing and CRM. Driven by test-driven development paradigms, and exceedingly collaborative across all disciplines (from stakeholders to product to design to development to users – and back again).
Hire the best Digital Marketing Company from Canada. Choose certified Digital Marketing Specialists from Propel Guru now.