Microsoft has announced Microsoft 365 Copilot. It is an AI tool that works with Microsoft Office applications such as Excel, PowerPoint, and Word.
As Microsoft introduces, Microsoft 365 Copilot turns your words into the most powerful productivity tool by combining large language models (LLM) with your data in Microsoft Graphs and Microsoft 365 apps.
Microsoft's Chairman and CEO, Satya Nadella, said, "Today marks the next major step in the evolution of how we interact with computing, which will fundamentally change the way we work and unlock a new wave of productivity growth. With our new Copilot for work, we're giving people more agency and making technology more accessible through the most universal interface — natural language."
With Microsoft 365 applications such as Word, Excel, PowerPoint, Outlook, Teams, and more, it unleashes creativity, unlocks productivity, and uplevel skills.
The Copilot System puts Microsoft in a unique position to provide enterprise-ready AI. It goes beyond OpenAI's ChatGPT embedded in Microsoft 365. 
Using the power of LLMs, including GPT-4, it combines the power of Microsoft 365 apps with your business data in the Microsoft Graph – now available through natural language access to everyone. 
Copilot combines Microsoft's comprehensive security, compliance, and privacy approach, which protects tenant, group, and individual data, with apps millions use daily, enabling new skills to be learned.
Let's see what more Microsoft has to offer us in the future.
If any further updates come, we will keep you notified.
Don't forget to follow us on all social media platforms, including YouTube, LinkedIn, Facebook, Twitter, and Instagram, to stay updated with new technology news and trends.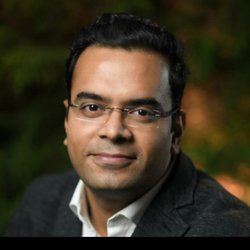 15+ years leading business operations and client management in the segments of digital marketing and CRM. Driven by test-driven development paradigms, and exceedingly collaborative across all disciplines (from stakeholders to product to design to development to users – and back again).
Hire the best Digital Marketing Company from Canada. Choose certified Digital Marketing Specialists from Propel Guru now.