Twitter will now charge for two-factor authentication starting from 20 March 2023.
The two-factor authentication (2FA) feature makes your Twitter account more secure by preventing hackers from accessing it. Users must enter a password and a code or security key to access accounts.
Twitter has announced that 2FA can only be enrolled via text message/SMS if you are a Twitter Blue subscriber. Twitter Blue's text message 2FA may vary by country and carrier.
Twitter no longer allows non-Twitter Blue subscribers to use text messages for two-factor authentication. A non-Twitter Blue subscriber who has joined can disable the two-factor authentication method and switch to another within 30 days. Twitter announced this new update in February 2023 only.
Twitter Blue costs Rs. 650 monthly and Rs. 6,800 yearly. Switching from text/SMS 2FA to Google Authenticator is simple if you want to avoid paying for Twitter Blue or are concerned about losing access to your Account. To do the same, you need to –
Open Twitter via web or mobile application.

Select Account > Security and Account Access > Two-Factor Authentication.

Select your preferred 2FA method: Text message, authentication app, or Security key

Insert the key into the USB port of your computer or sync with Bluetooth.

On Twitter, select Two-Factor Authentication > Manage Security Keys.

You will further get a

verification

code via an authenticator app.

Register on the authenticator app by scanning the QR code for your Account.

To avoid losing the authentication app, add the security key to Twitter and save the secret security key.

As soon as you confirm the security change, Twitter will ask for a password and a link to confirm.
Let's wait and watch what more Twitter has in the bucket for all of us in the future.
We will keep you posted for any further updates.
Make sure to follow us on all social media platforms, including YouTube, LinkedIn, Facebook, Twitter, and Instagram, to stay updated with new technology news and trends.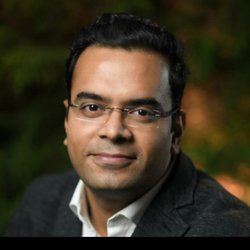 15+ years leading business operations and client management in the segments of digital marketing and CRM. Driven by test-driven development paradigms, and exceedingly collaborative across all disciplines (from stakeholders to product to design to development to users – and back again).
Hire the best Digital Marketing Company from Canada. Choose certified Digital Marketing Specialists from Propel Guru now.