Meta has introduced new ad products on Instagram to help businesses form meaningful connections – Ads in Search Results and Reminder Ads.
Instagram has recently partnered with brands such as Starz to test new ad formats that help businesses announce, remind, and inform people about future events and launches.
With reminder ads, all advertisers will be able to build awareness, anticipation, and consideration for upcoming events. 
Instagram will provide convenient reminders for events one day before, 15 minutes before, and at the event itself.
Instagram is also testing ads in search results for businesses, products and content to reach people actively seeking those items. If a person taps into a post from search results, ads will appear in the feed.
Shenny Barboza, a spokesperson for Instagram, has confirmed to The Verge that the ads will appear for search terms that comply with its community and recommendation guidelines. 
Although Instagram's post vaguely states the ads will "reach people actively searching for businesses, products and content," she has since clarified that the ads will appear for searches that also meet those criteria.
Instagram is planning to launch this placement globally in the coming months.
Let's see what more Instagram has in the bucket for all of us.
If any further updates come, we will keep you notified.
To stay updated with new technology news and trends, don't forget to follow us on all social media platforms, including YouTube, LinkedIn, Facebook, Twitter, and Instagram.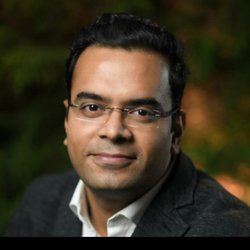 15+ years leading business operations and client management in the segments of digital marketing and CRM. Driven by test-driven development paradigms, and exceedingly collaborative across all disciplines (from stakeholders to product to design to development to users – and back again).
Hire the best Digital Marketing Company from Canada. Choose certified Digital Marketing Specialists from Propel Guru now.