Twitter has blurred the difference between free and paid verified accounts.
The number of people who have subscribed to Twitter Blue is no longer distinguishable between legacy verified accounts and Twitter Blue subscribers.
Clicking on the blue tick opens the information box for more details about Twitter Blue subscribers and legacy verified accounts, stating, "This account is verified because it's subscribed to Twitter Blue or is a legacy verified account."
Twitter had previously announced that users would no longer be able to receive free blue ticks after April 1 unless they subscribed to Twitter Blue. It was noted, however, that several legacies verified accounts still had their blue ticks as of April 1.
The Twitter Blue pop-up has clearly distinguished between accounts that are subscribed to the service or were verified under the previous regime up until now.
With the new change, Twitter Blue subscribers benefit from the exclusivity and perceived disrepute they have been paying $8 monthly, while older verified accounts may lose the same opportunity.
Let's see what more modifications Twitter will bring for all of us in the future.
We will keep you updated on more such news.
Follow us on YouTube, LinkedIn, Facebook, Twitter, and Instagram to stay updated with more useful and trending information relevant to new technology and trends.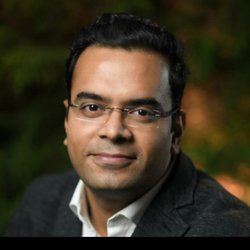 15+ years leading business operations and client management in the segments of digital marketing and CRM. Driven by test-driven development paradigms, and exceedingly collaborative across all disciplines (from stakeholders to product to design to development to users – and back again).
Hire the best Digital Marketing Company from Canada. Choose certified Digital Marketing Specialists from Propel Guru now.