Meta, previously known as Facebook, has launched a new subscription service named Meta Verified. Mark Zuckerberg, CEO & Co-Founder at Meta, has recently announced that a new subscription will let you verify your account with the government ID, obtain a blue badge, ensure you're protected against fake accounts pretending to be you and contact customer service directly.
This new feature has been unveiled just a few months after Twitter revamped and relaunched Twitter Blue. This new service is intended to assist emerging creators in establishing their presence and building their communities, as per Meta.
Meta Verified Pricing
Meta CEO, take it to Facebook to reveal that Meta Verified starts at $11.99 / month on the web or $14.99 / month on iOS. They will be rolling it out in Australia and New Zealand this week and in more countries soon.
What are the Eligibility Requirements?
At least 18-year-olds and accounts with prior posting history are eligible for Meta Verified. In addition, applicants must provide a government ID matching their Facebook or Instagram profile name and photo. Impersonation of accounts will be monitored proactively as part of subscriptions.
Not Eligible for Businesses
Meta Verified is not applicable for businesses at this time. Building safety is of the utmost importance to the company, and it will continuously review any reported violations and take swift action against anyone trying to evade them.
According to Meta, accounts on Instagram and Facebook that are already verified based on prior requirements, such as authenticity, will remain the same. The verified symbol on a Meta Verified profile cannot be kept if the profile name, username, date of birth, or photo has been changed. This is similar to Twitter Blue.
A lot of questions emerge in our minds relevant to Meta Verified, its new paid subscription services, and more. Let's see what the future of Meta holds for all of us.
Well, we'll keep you informed if there would be any further updates.
Make sure you follow us on different social media platforms, YouTube, LinkedIn, Facebook, and Instagram, to stay updated with new trends and technology in digital marketing & social media.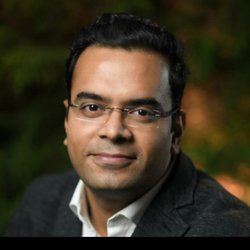 15+ years leading business operations and client management in the segments of digital marketing and CRM. Driven by test-driven development paradigms, and exceedingly collaborative across all disciplines (from stakeholders to product to design to development to users – and back again).
Hire the best Digital Marketing Company from Canada. Choose certified Digital Marketing Specialists from Propel Guru now.