Instagram, a Meta-owned social networking app, is all set to bring new navigation changes in February.
In a recent reel, Adam Mosseri, the head of Instagram, disclosed that the shop tab would be removed from Instagram, and the fresh navigation buttons format would be home, search, create, reels, and then profile. The shop tab was launched in 2020 by Instagram.
A shortcut for creating content will now appear in the center of the navigation bar, and a Reels shortcut will appear on the right.
The shop button will be removed from the new app navigation, but the user will still be allowed to shop on the feed, in stories, reels, and ads. It is simply because Instagram continues to invest in shopping experiences that provide the most value for people and businesses.
It has been done to simplify Instagram for users and bring people together. 
Adam Mosseri said that they are mainly focused on these three things –
To inspire people to express themselves.

To help people discover what they love.

To spark connections between people over what they find.
This new app navigation update will make it easier for people to share and connect with friends and interests. It would be exciting to see what 2023 will bring for Instagram users.
To stay updated with trending digital marketing concepts & updates, make sure you follow us on different social media platforms YouTube, LinkedIn, Facebook, and Instagram.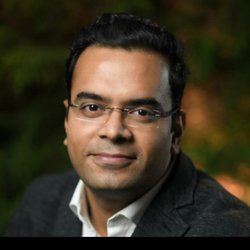 15+ years leading business operations and client management in the segments of digital marketing and CRM. Driven by test-driven development paradigms, and exceedingly collaborative across all disciplines (from stakeholders to product to design to development to users – and back again).
Hire the best Digital Marketing Company from Canada. Choose certified Digital Marketing Specialists from Propel Guru now.