Twitter's New boss Elon Musk faced many backlashes after he announced Blue Tick for an $8 per month fee for a verified badge, and the chain is going on strong. In reply to all the complaints and negative complaints, Elon Musk twitted, "To all complainers, please continue complaining, but it will cost $8."
With the latest announcement to set a monthly fee of $8 for Twitter's Blue service, he is terming this move "power to the people."
Since the Tesla CEO took over the charge of Twitter, it is the first significant change to the microblogging site. He added that the new plan would offer multiple other features to verified users.
"You will also get Priority in replies, mentions, and searches, which is essential to defeating spam/scams. Ability to post long videos and audio. Half as many ads and paywall bypass for publishers willing to work with us," he tweeted.
Musk, who now represents himself as a "Twitter Complaint Hotline Operator," had also informed the users that the verification process for all accounts is being updated.
According to earlier reports, Elon Musk could have given Twitter engineers a deadline of November 7, 2022, to bring the new Twitter Blue service into action so that it could be launched as soon as possible. Elon stated that the price would be adjusted based on the "country proportionate to purchasing power parity."
To keep yourself updated with digital marketing trends and technology, follow us on different social media platforms YouTube, LinkedIn, Facebook, and Instagram.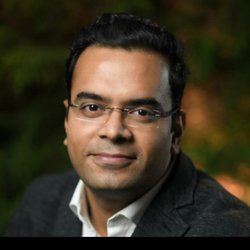 15+ years leading business operations and client management in the segments of digital marketing and CRM. Driven by test-driven development paradigms, and exceedingly collaborative across all disciplines (from stakeholders to product to design to development to users – and back again).
Hire the best Digital Marketing Company from Canada. Choose certified Digital Marketing Specialists from Propel Guru now.