Twitter CEO revealed that Twitter would start displaying Tweet reach metrics up-front on Tweets soon. In a recent tweet, Musk disclosed the news following a reply to a user's tweet. 
Continuing the reach-out game, Elon Musk is taking advantage of every chance to get feedback from Twitter users on his newly acquired platform.
In a recent tweet, the CEO focused on those who consume the content daily but don't contribute. He gently encouraged these so-called 'doom scrollers' to get interested & participate in the tweets.
"I meet so many people who read Twitter every day but almost never tweet," he wrote. "If I may beg your indulgence, please add your voice to the public dialogue!" – Musk Tweeted.
Musk has a valid concern about this subject. Simply because, According to research conducted in 2021, almost 25% of Twitter users in the U.S. create approximately 97% of all tweets, which is undoubtedly a huge number.
His request to be more active on the social platform got almost 85,000 responses, but he aimed at one specific tweet from a user called Rocket_Medic, who wrote:
"I reply a lot…no one reads my tweets."
In the reply, Musk asked Rocket_Medic if he was mindful of Twitter Analytics, which can be appeared if you click on the graph icon at the bottom right of all Twitter users' tweets. This feature shows how often people have seen, liked, Retweeted, and replied to each tweet.
Musk told Medic that he shouldn't be disturbed by the lower reply rate since that's not the metric that actually matters. "Those who read tweets outnumber those who reply/retweet/like tweets by over 1000%," Musk wrote.
At this stage, The Twitter CEO revealed a forthcoming feature that still needs to be discussed publicly.
As per the new announcement, Twitter will shortly start showing tweet reach metrics up-front on all tweets, just like video views.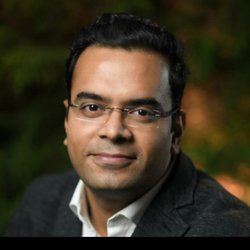 15+ years leading business operations and client management in the segments of digital marketing and CRM. Driven by test-driven development paradigms, and exceedingly collaborative across all disciplines (from stakeholders to product to design to development to users – and back again).
Hire the best Digital Marketing Company from Canada. Choose certified Digital Marketing Specialists from Propel Guru now.