On Tuesday, YouTube announced its partnership with the leading e-commerce platform Shopify. With this partnership, Shopify is looking forward to helping merchants sell their whole range of products using YouTube's features.
According to YouTube, From the start of next week, viewers in the U.S., Brazil, and India will be able to see the products they can buy in the explore tab, with more countries to roll out this feature later this year. YouTube also stated that they are planning to extend the shopping features to its Live, Shorts, and long-form video soon.
What is new for Merchants?
With this collaboration, Shopify merchants can benefit from following three different ways to sell their full range of products to YouTube users.
Live streams: With this feature of YouTube, Merchants can pin and tag products at main features during a Livestream and picture-in-picture playback. 
Videos: Using the video feature, Merchants can display a focused list of products on a product chain below on-demand videos.
Store tab: This tab will feature an entire selection of products. Merchants can see this tab on their Youtube channels. 
Apart from it, From their Shopify admin page, Merchants can keep track of the performance of live and on-demand videos with a complete view of multichannel sales. Using Videos, Live Stream & Store Tab options, Shopify merchants can choose to sell their entire chain of products.
Shopify will sync with product updates, pricing, product names, images, and shipping across channels. Whenever the product is out of stock, it will automatically be removed from YouTube. 
What Shopify & YouTube has to say?
Kaz Nejatian, VP of Product at Shopify, said, "Commerce today is multichannel, and YouTube is one of the most influential platforms on the earth. Shopify's new YouTube integration will fundamentally change what opportunity looks like for liberated brands in the creator economy. We're thrilled to expand our long-term collaboration to push the boundaries of D2C Commerce on YouTube."
"For years, creators have built businesses with their YouTube content, often expanding their entrepreneurship into building their brands. However, it hasn't been easy to reach their audience with these products directly on YouTube. We're excited to partner with Shopify to help creators smoothly bring their stores front and center for their communities on YouTube, who are progressively turning to them to shop," said David Katz, VP of shopping products at YouTube.
To be in touch with such informative content on the social media ecosystem, subscribe to our YouTube channel.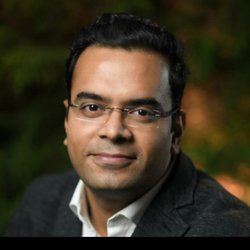 15+ years leading business operations and client management in the segments of digital marketing and CRM. Driven by test-driven development paradigms, and exceedingly collaborative across all disciplines (from stakeholders to product to design to development to users – and back again).
Hire the best Digital Marketing Company from Canada. Choose certified Digital Marketing Specialists from Propel Guru now.